Taking Over Long Beach with Sarah Smith
Style / /
Apr 10, 2017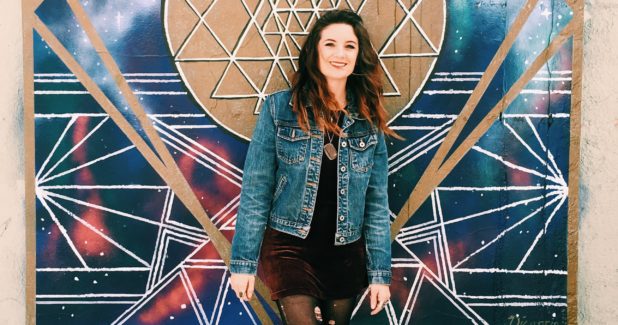 What does sobriety look like? In our brand new Style section, we will be looking at different answers to this question through photo shoots with some of our most eye-catching sober friends!
Recently, we got the chance to hang out in Long Beach with the amazing Sarah Smith! We chatted about sobriety, what inspires her unique style, and her plans for the future.
NSH: Tell us a little bit about yourself!
Sarah: Hello! My name is Sarah Smith and I am 29 years of age. I have been sober since July 5, 2010. I'm a corky, energetic spirit and a lover of living beings. I am just enjoying the journey. 
NSH: What has your sobriety been like?
Sarah: Sobriety has been a wild, incredible, exciting adventure! It's been challenging at times, but the positive experiences and gifts I have received outweigh the difficulties. 
NSH: How would you describe your style?
Sarah: I think my style varies depending on the day, but the base is like, bohemian hippy. Sometimes it's more geeky hipster, some days its more like.. woke up like dis, dgaf/you are lucky I brushed my teeth. Some days I lean more towards a witchy look, and some days I look like I came straight out of a 1970's skate magazine.
NSH: Where do you like to shop?
Sarah: I primarily shop at hole-in-the-wall thrift stores and off-beat vintage shops. Living life as a starving college student means my budget isn't as unlimited as I would like it to be, hence, I shop at second-hand stores. Not only are the prices nice, but I love the entire experience of shopping at the thrift store. It's like a treasure hunt – I have to sift and sort through various items to find the gems. I believe that each piece of clothing has its own unique story, unlike clothes that come right off the factory line. You know what they say, "One man's trash is another man's treasure."  
NSH: What inspires you?
Sarah: There are so many things that inspire me: nature, the wind, the moon, stars, a good road trip, adventuring, friends, art, music, family, baby animals, travel. My style is inspired by the marriage of various colors and textures. I very much enjoy earthy fall tones as well as soft, velvety textures. I think a large part of my inspiration comes from other people. I love when I see other people rockin' their own sense of style and it inspires me to do the same!
NSH: Tell us about your goals and dreams!
Sarah: My ultimate goal in life is to open my own non-profit organization that travels to developing countries to provide basic resources. I would also love to start an organization that assists in the transition of gender for individuals and their families. 
If you've fallen in love with Sarah Smith, you can follow her on Instagram here!
All of the amazing photography for this shoot was done by the incomparable Ali Garbutt! You can follow her on Instagram as well!
Comments 2