Super Blue Blood Moon on Tybee Island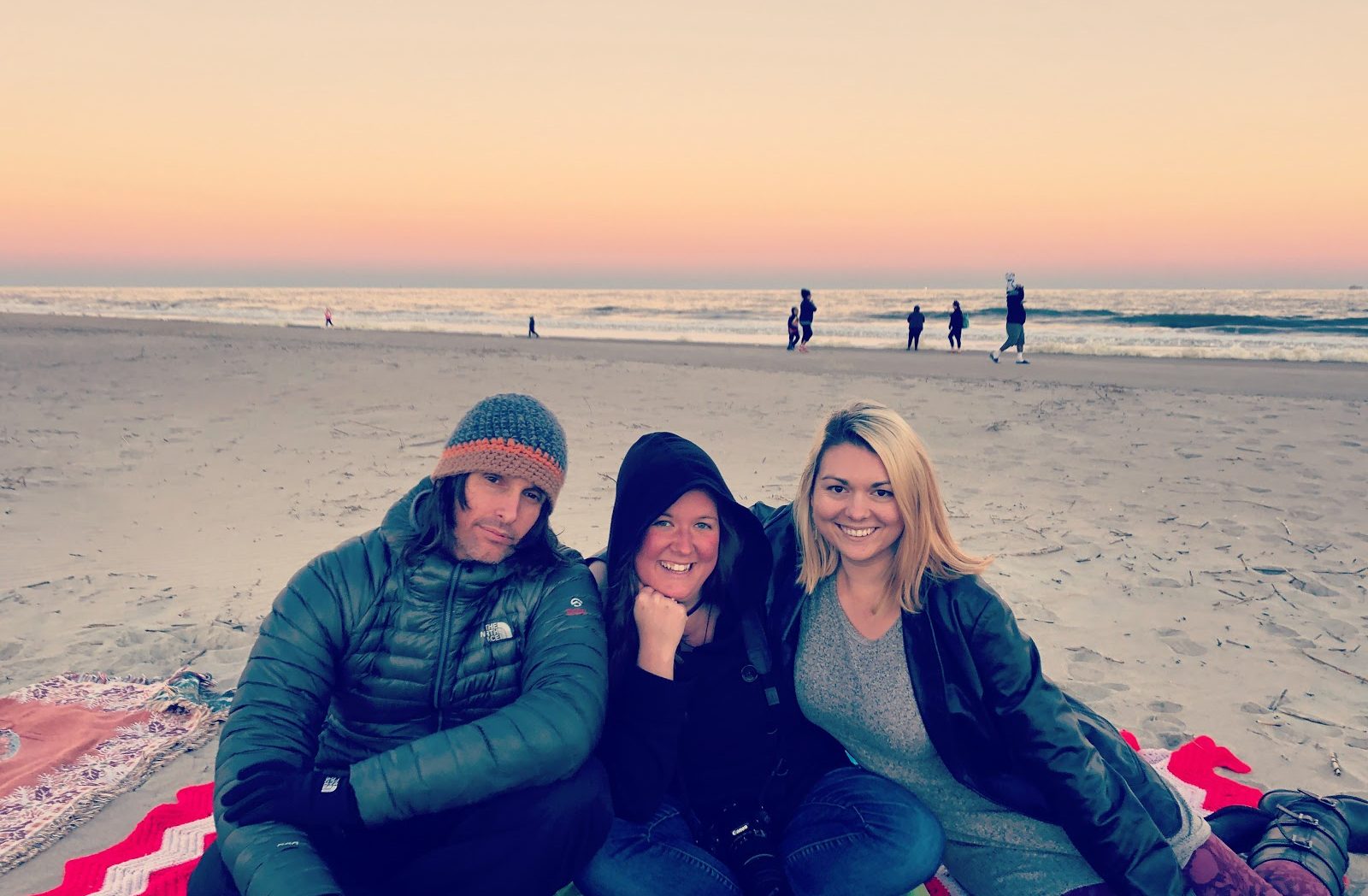 A few months ago, I felt called to host full moon gatherings at the beach. The moon rises in the early evening, and it's a powerful experience to watch it rise up out of the Atlantic.
When it rises, it's big, bold, and bright; a breathtaking spectacle to behold. The moon moves us, just as it moves the tides of the ocean. We are made up mostly of water, so it's no surprise that the moon has an effect on our inner selves – our emotions and intuition.
There is so much symbolism that can be gleaned from the phases of the moon. It's rising can represent our own rising up out of the ashes of our former selves  – something that those of us on a spiritual journey must do over and over again.
The illuminated night on the full moon can be seen as the perfect time to shine a light on our own darkness; to look deep within and take inventory of the limiting beliefs we still cling to.
A lunar eclipse symbolizes the all-consuming shadow that wipes the slate clean – a kind of cosmic reset button, begging us to let go in a bigger, bolder way so that we can make room for the universe to use us in bigger, bolder ways.
On January 31st, we had the first blue moon in over 100 years. A blue moon is when a full moon occurs twice in one month. We had one on the first and last day of January. What a remarkable way to begin 2018.
This means something. This year has started on a powerful energetic note. It's a year full of incredible blessings, but we must be willing to grow into them.
In order to receive a blessing, we must let go. We cannot carry old ideas into a new paradigm. It just doesn't work. The full moon is the ideal time to release the things that stand in the way of us receiving our miracles.
This month's release ritual on the beach consisted of about 15 people total. The energy was electric. We gathered beneath the moonlight and the constellations and discussed the unwavering intelligence of the universe.
Towards the end of the evening, a woman walked up to us, saying she felt drawn to our group for some strange reason. I gave her a handout I had prepared about the astrological energy in the air.
I said to her, "We were all just discussing our experiences with Reiki". Her jaw dropped and she said, "That just gave me chills. My mother was a Reiki Master and I'm about to start a Reiki training course because I'm in need of healing." She went on to tell us that her 7 year long relationship had just ended, and she swelled up in tears.
When I started hosting these full moon rituals, I didn't understand how impactful they would be for others. We always write down what we want to let go of, be it fears, hurts, limiting beliefs, or circumstances we have outgrown… and then we dig a hole in the sand, toss them all in it, and light them on fire.
We spoke of surrendering to the "how" behind the manifestation of our true heart's desires. We bonded over shared experiences, especially that "in-between" time where life is a mystery because everything has fallen apart, and we hang on for dear life in the hope that things will be pieced back together in a better way.
People have expressed to me that they feel lighter the days following these release rituals. It's amazing what happens when you take action on what was just a hunch, an intuitive inkling.
This lunar energy is all about transition. Sometimes transition is ugly and painful, but it doesn't necessarily have to be. It's been my hope that by aligning with nature's cycles, it will become a little easier to let go when the time proves right.
Every full moon asks us to release, but a super blue blood moon and total lunar eclipse asks us let go of something huge. It asks us to take a giant leap of faith. If we go ahead and make that change before the universe forces us to do it, it is always much easier.
Super Moon Blessings, everyone!
Comments 1