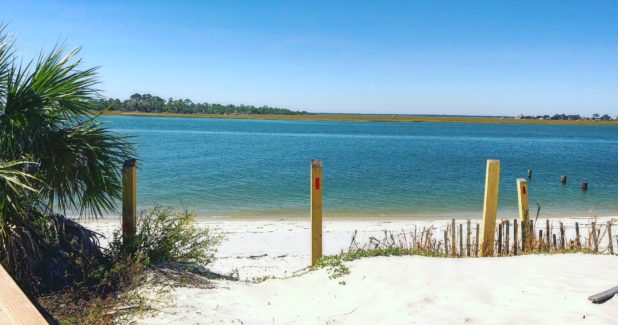 No matter how far I wander, I'm always drawn back to Savannah, Georgia. Four years ago, I clumsily fell down here from Atlanta. My life in Atlanta was dark. I was in the throes of alcoholism and despair. Savannah soon became a reflection of the inner work I had not done. It became the same world I had in Atlanta within weeks, because I hadn't changed.
Then I found recovery. My outlook changed, and so did my world. Savannah became my savior. Since this is where I found sobriety, it will always hold a special place in my heart, but I also believe it possesses a certain magic even "normies" cannot resist.
Savannah. Just the name makes me feel some type of way. It's a place to fall in love.
Live oaks covered in spanish moss have overtaken the town. Streets are enveloped by canopies of what I've also heard referred to as "Grandpa's Beard".
It is ancient americana; unexcavated, overgrown. Abandoned Victorian houses still stand tall flaunting their ruin. Vines and ivy strangle buildings. Sometimes I wonder if I too have fallen subject to the captivity of its strenuous botany..
I've tried to leave many times, but some otherworldly force always pulls me back. Something in the Spanish moss whispers to me, "There is something for you here."
I went to California, I got pulled back. I went to North Carolina, I got pulled back. I went to Mexico, I got pulled back.
This last time I came back for love. I wanted to fall in love with a person, but instead I got the place.
A place that is so beautiful, and so broken. A place of war and suffering. A place of paradox and contrast. A place to fall in love in… and a place to fall apart in.
I like to walk through the puddles that accumulate from living in an antebellum jungle. It is when I walk through the streets of this city that I receive inspiration. Perhaps that is what I love the most about Savannah.
I wish I could offer you an objective description of this place – a flowery and poignant essay, but all I can do is tell you what it means to me. It's an enchanting backdrop to face the pains of life in.
I'm done trying to escape. I've surrendered to the fact that this is home. I feel connected to community here, and sometimes that feels vulnerable and scary. People know me here. I cannot hide here. Finally, I don't want to.
So come and visit this city, but be forewarned, it may take you captive. It may reawaken a part of your imagination you thought was long gone. It may gently nudge bits of your spirit until you wake up. It may shake your world up to the point where every time you try to leave –  you are pulled back to her.
Comments 0