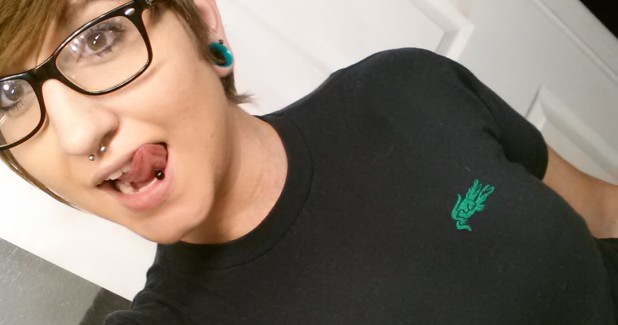 Hello readers! My name is Liz and I was born and raised in the great state of Utah. Just a little intro to my life: I've been dancing since before I could walk, I have one older sister who is my best friend and two parents that I blame for my sense of humor and good looks. I did well enough in school that I skipped first grade and could have graduated early, but I stayed in high school so I could stay on dance company and ballroom company. I started drinking when I was 15, graduated to heroin when I was 18 and subsequently turned to crack when I was 21. I did the rehab shuffle for the entire year of 2014, graduating my most recent treatment facility in March of 2015. I relapsed almost immediately out of treatment and continued to use until my sister offered to let me move to California to live with her, with the one condition that I stay sober.
When I moved to California in July of 2015, I almost immediately started planning on when I could go back to Utah to visit. In the beginning, my motives weren't exactly what you would call "pure". The obsession to use was still alive and well in my head, and I had cravings almost every single day to get loaded.  All of my connections were in Utah, which made bad decision making really easy. For about the first month I was in Cali, getting back to Utah was all I could think about.
As time passed and I actually started working my program, I started thinking about all the things California had to offer me, as opposed to what it didn't have that Utah did. I started making some friends, landed myself a somewhat steady job, and really started to plant my feet in the ground.
By the time November rolled around, I wasn't necessarily homesick, but I missed my parents a lot. My sister and I made plans to travel home for Christmas, and with the help of some donations from both strangers and friends, my sister, a friend in the program and I set out at midnight on December 20th to drive back home to Utah.
My trip was everything I wanted it to be and more. We were able to drive out a day early and surprise my parents. My dad who had just gotten his hip replaced was so surprised we almost gave him a seizure!
It was rad. I got to reintroduce myself to a bunch of friends. Friends who had seen me when things started to get real bad, friends who had been there from the beginning. It was a very spiritually charged trip for me. I found myself praying for guidance multiple times a day because I felt like I was doing everything for the first time, which actually rings true in early sobriety. For what felt like the first time in my life, I was able to be the daughter, sister and friend the people in my life deserved!
However, not everything in life is rainbows and magical unicorn poo. I had to break it to my best friend that I wasn't in love with him and I didn't see a romantic future with him. Hurting people in active addiction was not big deal for me, but hurting people in sobriety is a whole different animal. Him and I had a romantic past, but it was also a very toxic relationship for the both of us. Being in a healthy relationship is brand new to me. I had to apologize that he was the first person I did this with, but that's just the way it had to be. That sucked.
Moving right along, the night before we left my sister and I had our big spaghetti dinner with a bunch of friends that ended with a giant game of cards against humanity. One of the things that scared me about sobriety was wondering how I was supposed to have fun if alcohol or other assorted party favors weren't involved. It's amazing how good company and a fun card game can give you some serious perspective on how fun life really can be.
My sister and I headed out at about 5 am the next morning. With a hug and kiss from mom and dad and a quick prayer for a safe journey, I made it home in time to get to my young peoples home group meeting. The blessing of being able to spend Christmas surrounded by family and friends was truly the greatest gift I could have asked for. Because of my sobriety, today my life is a gift.
Comments 2