Halloween Haunts and Horrors: The Best Haunted Experiences in Southern California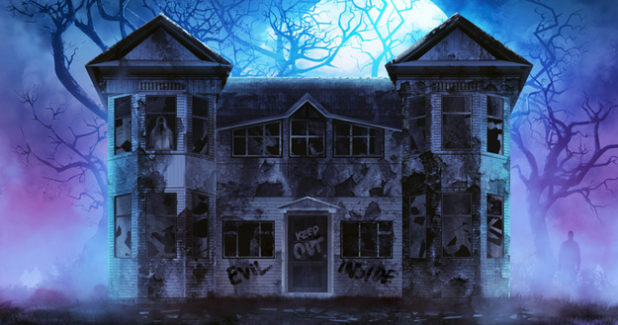 Ladies and gentlemen, ghosts and ghouls, witches and wizards! Halloween is finally here! I've always loved this holiday.  Per family tradition, my mother and I would spend hours making my costume together, and even longer decorating the outside of our house.  It became a family tradition to pick the BIGGEST pumpkin that we could find, and carve it together.  No joke, pumpkins that were bigger than me.  However, my absolute favorite Halloween tradition, is conquering the Haunted Houses.  I scare easily.  Year round.  It's a running joke amongst my friends.  Halloween is my chance to prove that I AM FEARLESS.  Every year I hunt down the most infamously scary haunted houses and drag my friends along to prove my courage.  This year, I'm sharing all my secrets with you. Here is everything you need to know about the BEST Haunt Experiences in Orange and Los Angeles counties!
Location: 1851 W. Orangethorpe Avenue, Fullerton, CA, 92833
Price: General Admission $27-29, VIP $33-35, Mercy pass $5
This haunt opened its doors in 2015, showcasing an interesting backstory about a young woman named Paula.  In the past two years, thrill seekers have witnessed Paula's troubling and traumatizing downward spiral.  This year the 17th Door continues their reign of terror and fame.  Perpetuum Penitentiary is the setting for the next chapter in Paula's story.  Follow her if you dare.  They've also added on a virtual reality experience that will shake you to your core. Whatever you do, DON'T SAY MERCY!
Pro-tip: If you choose the earliest walk-through time and arrive 15 minutes early you don't need a VIP ticket.  We only waited in line for 10 minutes.  
Whatever you do, don't sit in the barber's chair this year.   They WILL cut your hair.  If cockroaches make you squeamish, show no fear.
Last year was my first time visiting the Backwoods Maze.  This famed home-haunt in Burbank is run by a father/son duo with a fascination for this creepy holiday. For 15 years, their backyard has been transformed into a maze of apocalyptic nightmares, with zombies, mutants and cannibals around every corner.  Although the line seemed very long to get in, it went by very quick.  
Location: 1912 N. Pepper Street, Burbank, CA 91505
Price: Free Admission, accepted donations
Pro-tip: There is plenty of parking on the street, but keep in mind that this is a quiet neighborhood.  Be respectful of other people's property, and make sure to not block any driveways.  This home haunt is run entirely off donations, so make sure to bring a couple dollars cash with you!
Location: 907 N. California St, Burbank, CA
Price: Free Admission, All donations go directly to the Burbank Animal Shelter
For over 25 years now, Rotten Apple has turned their front yard into a themed walk-through haunt.  Last year, their theme was "The Not So Enchanted Forest", complete with horrific scenes from the Three Little Pigs, Hansel and Gretel, and a terrorizing dragon to chase you off their property as the finale.  This year, the theme is a bit more ominous, simply titled, "The Portal".  One of the greatest things about this haunt, is that any tips they collect are donated to the Burbank Animal Shelter! This haunt is also only a mile and a half from the Backwoods Maze, so you can hit two in one night!
Location: 8039 Beach Blvd. Buena Park, CA 90620
Price: $42.00 + $20.00 for parking
Pro-tip: Get there as soon as the gates open and get through as many haunts as you can as fast as possible.  Highly recommend going straight for "Infection" first, as this is the interactive walk-through, where you get to SHOOT ZOMBIES! (I've been catching up on the Walking Dead recently, so I may have been a bit over-excited for this.) If you have some time after the mazes, then go on rides.  The rides will always be there, however, this is your only opportunity to see these equally thrilling and traumatizing haunts.  
Some of these fear-inducing excursions may just send you running for the hills, screaming at the top of your lungs.  Not everyone can muster the courage to face their nightmares head on, in the realm of reality.  If that's the case just curl up with some hot apple cider and candy corn, turn on Hocus Pocus, and try again next year, champ.
Happy Halloween from all of us at Nerdy Sober Hipsters!  
Comments 0