Close Encounters at Forever Wild Animal Sanctuary
Life / /
Jan 25, 2018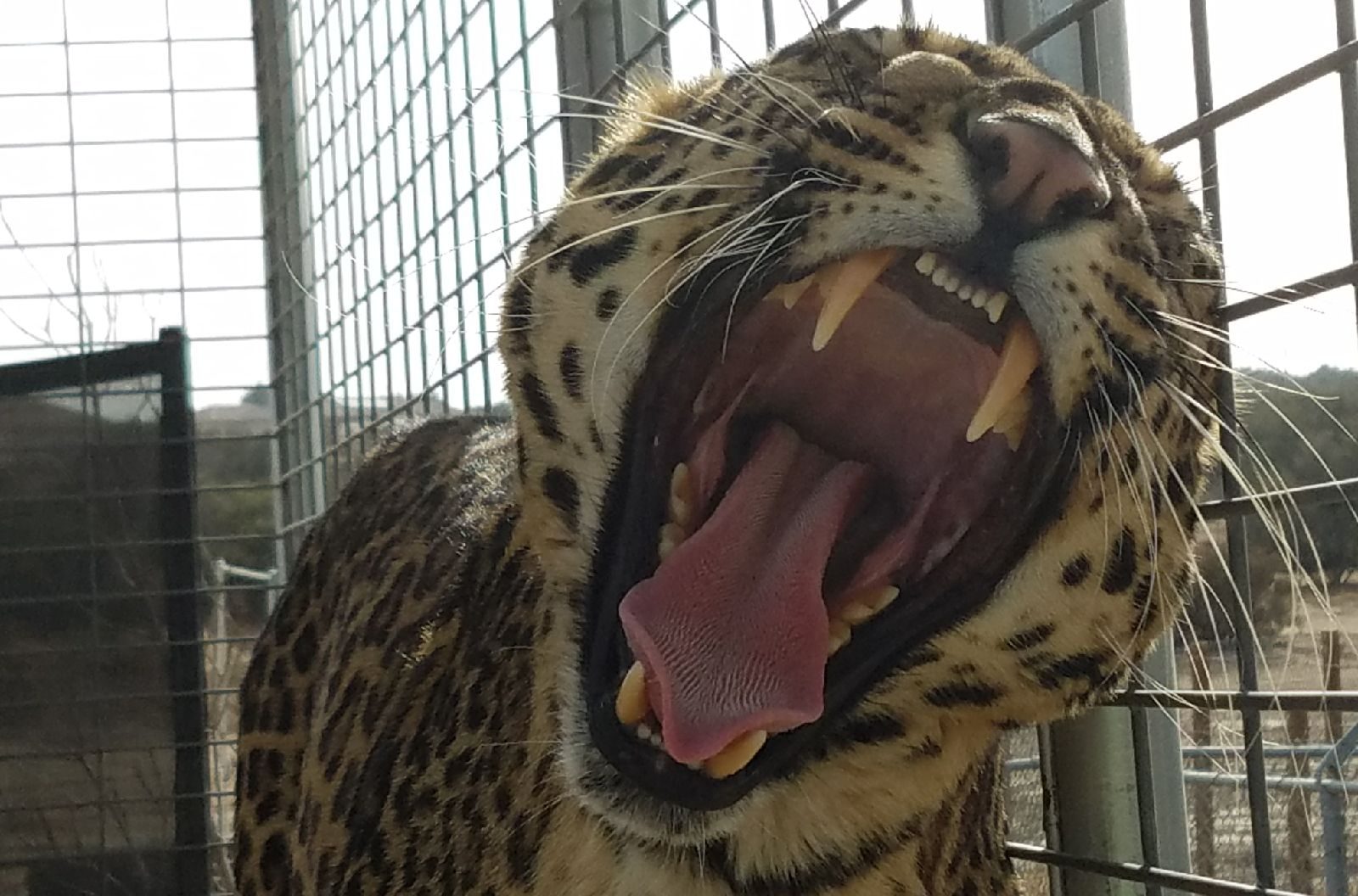 The Forever Wild Animal Sanctuary sits at the end of a long, bumpy dirt road in the middle of a small desert town called Phelan. I discovered the hidden treasure by chance, tapping my way through Snapchats, dreaming of something fun to do with friends. I needed a weekend getaway. The Forever Wild Animal Sanctuary is a non-profit home to many beautiful and exotic, captive-bred animals that other facilities cannot or will not take due to extenuating circumstances. Most of the animals in their care would have been euthanized, if not for their rescue by the wonderful team at Forever Wild.

We arrived around noon on a particularly freezing Saturday in the desert. It was 40 degrees and windy. I had read many yelp reviews, and while the reviews were absolutely glowing, they seemed to be misleading about the cost. To clear things up, adult admission costs $10.00, and children's admission costs $5.00. Many people opt to take a guided tour, which is $5.00 extra, and includes "Extreme Feed". If you do not want a guided tour, you can pay $10.00 extra to walk through on your own, and still participate in "Extreme Feed". We had arrived a bit late and the guided tour was full, so we paid for our admission and "Extreme Feed" passes and then proceeded to wander through the sanctuary on our own, using the animal profiles posted on their website as a guide.


We met a ton of new friends, like Taj the cross eyed tiger! Taj was originally purchased for an entertainment show, but when found to have eye problems, he was not able to perform. He faced being put down, but his trainers couldn't let that happen. In December of 2006 he was rescued and found his forever home at Forever Wild. Taj is a goofy character. The entire time that we watched he ran around his enclosure, playing with a giant rope and jumping up on top of all the platforms.
We also met a beautiful white tiger named Princess Diana! This royal lady came to Forever Wild from an entertainer in Las Vegas. There was a delay in her arrival because her owner was so heartbroken to see her leave, but ultimately realized he just could not give her the time and care that she needed. She arrived at Forever Wild in August of 2009 and has called this sanctuary home ever since.

I was able to choose two animals to feed, so naturally, I chose the Princess.

Sakia had one of the most heartbreaking stories. She was rescued from a roadside photo booth in Texas. To our horror, we heard that many animals in these situations are drugged and beaten so that they will no longer be a harm to the public when photographed. Sakia came to live at Forever Wild in June of 2002 and since grown into a playful, and happy tiger.


Our experience at Forever Wild was absolutely magical, thanks in huge part to the caring staff members. The team at Forever Wild has extensive knowledge of each animal, and are able to answer any question you throw their way. The sanctuary does accept donations, through sponsoring animals, an amazon wishlist, "In Memory" donations, and many other ways that are listed on their website, foreverwildsanctuary.org.
Currently, they are working towards the goal of building a very large enclosure for the animals to play in throughout the day. While the chain link has been purchased, they are looking for someone to install it for them. Forever Wild also accepts volunteers! Follow their Instagram account not only for the cute animal pictures, but also for volunteer opportunities!
Comments 0