Building a Super Sweet Gaming PC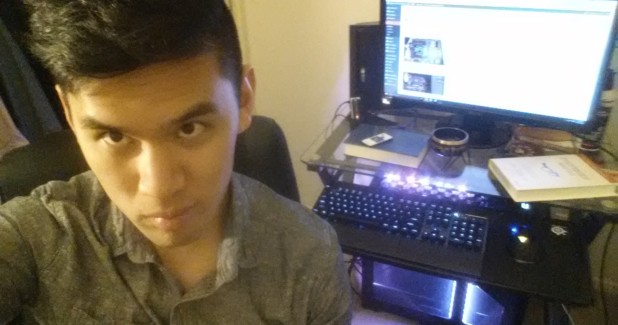 I've loved video games since I was a little kid. It has been a lifelong hobby of mine and something I take a lot of joy in pursuing. In my sobriety, I've also developed an intense infatuation with all things tech and computer related (which has translated into my current day job as an IT guy). Naturally, it made logical sense to combine these passions and build a SUPER SWEET GAMING PC.
Now, to be clear, building a super sweet gaming PC is not an inconsequential task for most people. It takes a lot of time and research, and quite a bit of money. I'm blessed to be at a point in my life where I have a steady job and can actually buy the necessary parts to put this beast of a computer together. Needless to say, none of this would be possible if I weren't sober (since I wouldn't be able to hold down a job to begin with, LOL). A full list of parts/costs for my build can be found here.
Building a computer is a lot like baking a cake. All of your ingredients need to work together. If even one ingredient is missing or bad, then the entire cake may taste like ass. For most first time PC builders like myself, picking the right parts is a pretty daunting task. I spent a lot of time researching different components by watching reviews on YouTube channels like Linus Tech Tips and HardwareCanucks. I also read dozens of product reviews on sites like Newegg and Amazon to differentiate between different brands and the products they offer.
I started off with an i7-4790k Intel processor and an MSI R9 390 graphics card. The processor and the graphics card are the most important components for determining PC performance, and are also typically the most expensive parts in most builds. For gaming at 1080p resolution any recent generation i5 CPU would perform just as well, but I splurged a little and spent the extra $100 on an i7. Having the extra horse power is nice if I ever want to get into video editing (a Nerdy Sober Hipsters YouTube channel, perhaps?). The R9 390 series graphics card comfortably runs almost all recent AAA game titles on ultra settings at or around 60 frames per second on a 1080p monitor, which is the sweet spot I was aiming for.
Next, I got the MSI Z97 Gaming 5 motherboard. This board is well reviewed and has pretty standard features, but what really sold me was that it includes an M.2 slot for M.2 solid state drives! M.2 solid state drives are way faster than traditional platter hard drives and have higher transfer rates compared to SATA III SSDs. An added bonus is that the motherboard is red and matches my graphics card and RAM. And yes, color coordination of your PC components definitely matters!
Next, I chose the Phanteks Enthoo Pro full tower ATX case. The case is nice and roomy, has a big super sweet window to showoff all of my components, and also has great reviews from just about everyone.
After booting up and installing Windows 10, I immediately downloaded all the super sweet games I've been wanting to play. After about a week, however, I still felt that something was missing. Maybe it was the Christmas spirit possessing me, but I decided to get a bit flamboyant and install some ultra bright RGB lights on the interior of the case. Luckily for me, there are several prepackaged RGB LED lighting kits available specifically for the purpose of making your PC look like a giant disco rave.
Overall I couldn't be happier with my new build! It took some careful planning, some cash, and a little bit of elbow grease, but I can confidently say that the end result was well worth the effort. Feel free to leave any thoughts or questions in the comments section below!
Comments 2