A Series of Moments: What Life is Like at 3 Years Sober
Sobriety / /
Jun 14, 2016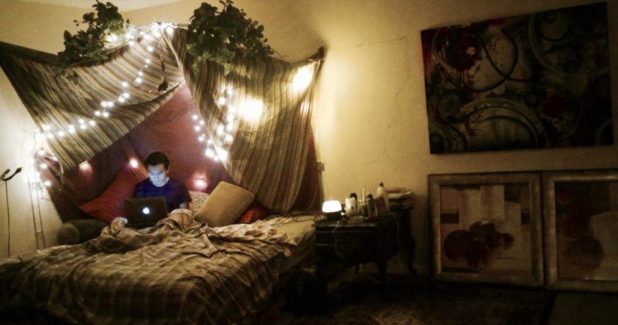 I am everything I have ever been, everything I will ever be, and I know I'm exactly where I'm supposed to be, right now.
On May 28th 2013, I stopped fighting. I have been sober now for 3 years. That being said, I become more and more baffled as the days go on…
As soon as I think I've gotten a handle on how my life should work, everything falls apart again, followed by a painful rebuilding. Sometimes I listen to other sober people and hear something they say, and my mind gets blown into tiny pieces. Who are they hanging out with? Where did they learn this? I want what they have, and I want to know where they got it.
Or (more recently) sometimes I chase after a woman, thinking I'm doing everything right, but she stops talking to me! Rejection is painful, and at times I'm convinced that it's easier to just give up than to try again.
Regardless, I can still honestly say and feel in my heart that this journey through sobriety has been quite an amazing one. Of course there are difficulties, but my life has become immensely more rewarding as time goes on.
It's been such a long time since I've had to pee in a cup for a probation officer; even longer since I've been homeless in a park or dope sick in county jail. Now, I only hear about these things in the wards of medical detox centers that I volunteer at, or on TV.
The memory is there, but the pain, remorse, guilt, and shame have left me. These emotions have detached themselves from who I once was, and still am.
I hear a lot of other people with decades of sober time who say that today is just another day, and it has all just flashed by for them. I used to think to myself, "20 years have just flashed by?!?! How does that work!?!" But now I'm starting to feel this way too, and I understand what they mean.
My sober life is a series of moments now…
Some of those moments are painfully long, as if you are holding your breath under water, trying to grasp at the surface.
These moments can occur when you tell a friend a difficult truth about what they are thinking, because you value their friendship (and sobriety) more than not hurting their feelings.
The most difficult moments can leave you scratched and bruised, but know that these are telltale marks of spiritual growth and progress.
You don't become an expert at using a tool when you first hold it; you need to spend time practicing. Everything is hard before it is easy. Now that we have these spiritual tools , it's up to us whether or not we choose to use them. The more we use them, the better we get.
Even though I have not been using these tools very long, I can see that I am getting more proficient at wielding them. But, it has taken some real experience. It has required mistake after mistake, failure after humiliating failure.
These moments are like falling off a bike; they hurt, and as it is happening the fear and pain can be intense, but no matter how much you remember the pain, these moments too are fleeting.
The happiest of these moments in these 3 years have been scenes of absolute peace, and serenity.
These blissful junctures in reality could come at any time. I could be sitting in a basement underneath a church just listening, working with a new addict or alcoholic seeking sobriety, staring out at the clouds through the window of a plane, driving past a forest of trees on a road trip, gazing up at the stars in the middle of a still night at Joshua tree, laughing with a group of friends, watching a tear come out of my dad's eye as I recant a moment of hopelessness, or sitting alone on a Tuesday morning in the middle of a park under a tree.
Sobriety has given me a new perspective on the world and the people in it.
I have not technically changed, I am the same bag of bones born to an unfit mother in Manila, Philippines in 1987, to be later adopted to the most loving family a third world country baby could have wished for.
I'm still the same little boy who stole a piece of candy from a grocery store when he was 3 and felt for the first time the metaphysical poison that instantly flooded every cell in my body, as guilt washed over me.
The same 7 year old boy who asked his father what death was and then dropped into an existential crisis at the dinner table, crying.
I am still the same person who stole priceless family heirlooms, robbed people I didn't even know, sold drugs to soccer moms with their kids in the car, used and manipulated everyone who dared to get close to me.
I am still that person and I will always be that person. I've learned that there is no hope in escaping, there is only hope in accepting.
Luckily, every now and then, this person comes out when I speak, and someone who is half paying attention during the group suddenly starts listening intensely because they hear the thoughts they've had in their own head. They hear the hopeless situations, they relate to the selfish decisions. And then they hear a solution; they hear a way out.

That's how I came to believe in a program of recovery. I heard a message with depth and weight and felt, for the first time, that I was not alone anymore.
Thanks to what I have learned here, I have been able to slowly change the space between my ears into a quiet place- one of creativity and personal growth.
Right now, I am my past , present and future.
Today I can be all these things and I can be at peace, I can live despite myself, I can be useful to those around me.
Today I can finally see myself, and know in my heart that all we really have is this moment.
Comments 13